FRD-e is an active medical device to assist with the compression of a disposable resuscitator, typically performed by a doctor or IC nurse.
Manually operating a CPR-bag is an intensive task. Achieving the right tidal volume and correctly timing the breaths per minute takes all ones attention, especially in often stressful environments. FRD-e can take over the manual operation, giving you time to focus on the patient.
The FRD-e is a easy to use ventilation assistant. It offers the very basics needed for volume controlled ventilation. FRD-e can easily be used with only little training. The FRD-e can be controlled manually on the device itself or by using the app on any mobile device. The application, available for both Android and iOS allows for simple and intuitive machine setup. For instance based on the patients gender and body length the application automatically calculates the needed tidal volume.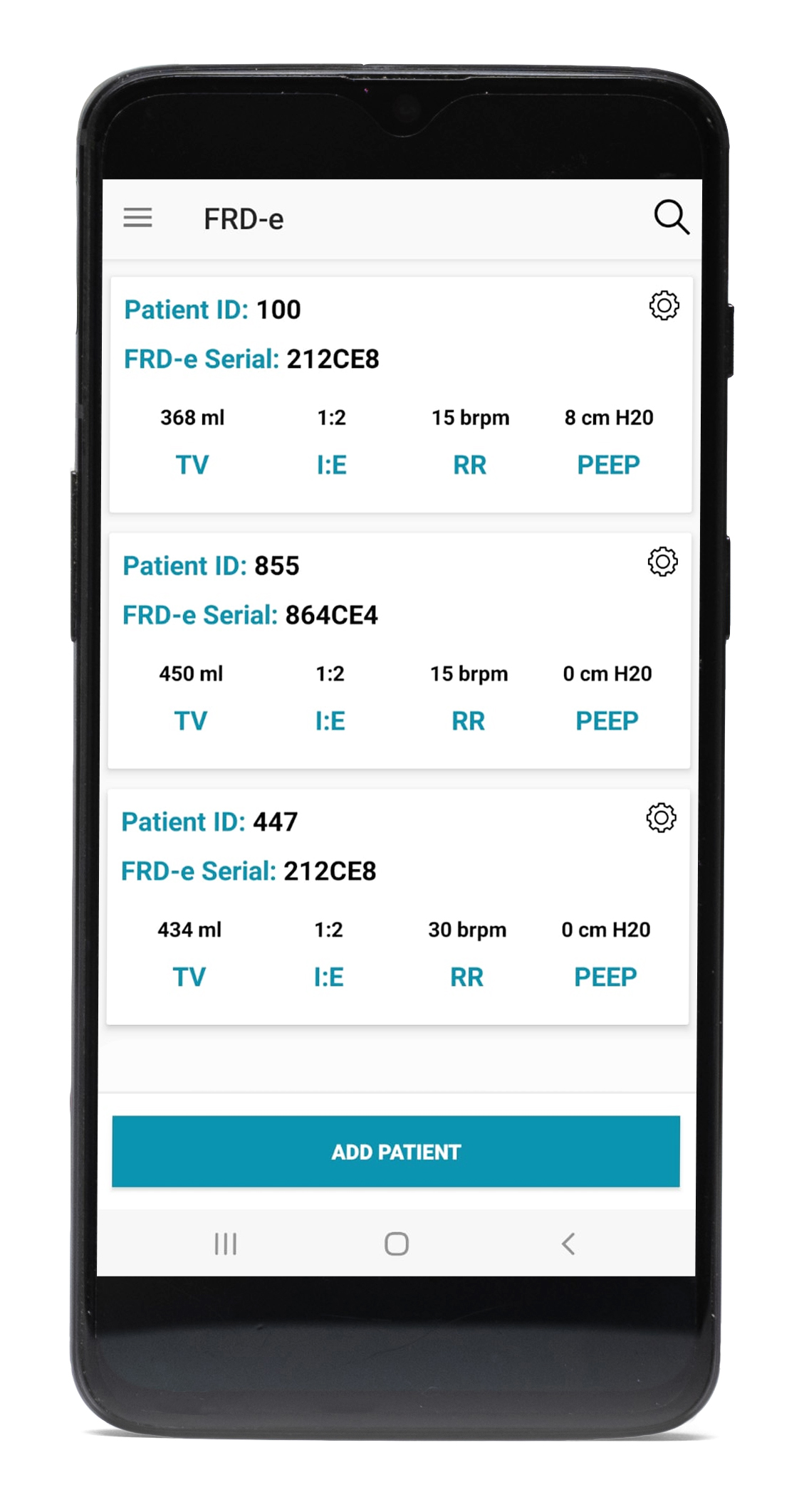 Easy... and efficient
multiple patient management
With the Stogger FRD-e application, you can easily control multiple FRD-e's. Next to the basic settings, also advanced settings such as PEEP and plateau time can be set. The application eliminates the need to be near to a FRD-e, greatly reducing the potential infection risk a doctor or a nurse faces.
Add Your Heading Text HereThe Stogger FRD-e application provides the operator with an instant overview of all the available devices within range. It typically communicates with devices in a 10m range or more, depending on the specific on-site conditions.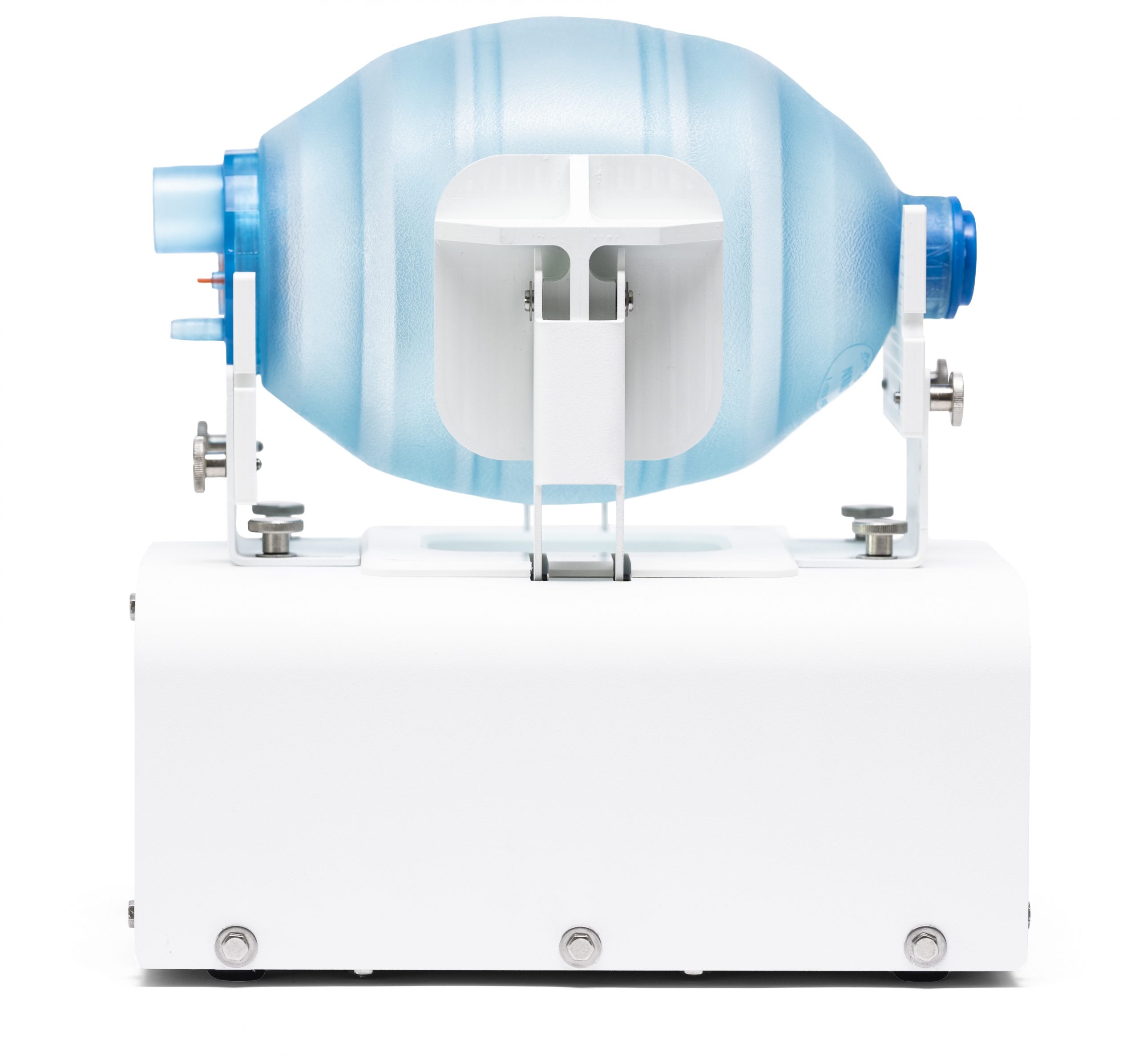 Compatible with a wide range
of manual resuscitators
FRD-e accepts a wide range of manual resuscitators. The adjustable support chucks can be set to suit most commercially available resuscitators. Most important criteria is that the resuscitator accepts a remote breathing valve system, has a PEEP and an overpressure valve. Right now FRD-e is optimized for use with the Mercury Medical adult CPR-2 bag manual resuscitator. However through the app, the FRD-e can be calibrated for use with other resuscitators.
Contrary to ventilators, the FRD-e can be stored for long periods of time, without servicing. The basic nature of the machine and its mechanics allows it to be used as an strategic reserve item, stocked for longer periods of time and ready for instant deployment. A FRD-e can be used straight out of the box. No assembly nor extensive setup needed. Simply hook up the power and switch on the device.
Interested in the FRD-e ?